Dance Arts Academy's adult program consists of TAP, BALLET, JAZZ, MUSICAL THEATER, and PILATES for our adult clients who would like to improve their quality of life through strength, balancing, exercise, and fun. Our professional faculty offers classes daily to enrich your experience. First Class Free! Drop in is $18.  A 10-class card is available for $130 (1 year expiration).
Whether you are passionate about dance or simply desire dance based fitness classes, these classes are a wonderful way to achieve a healthy lifestyle.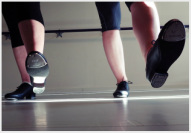 TAP is a fun style of dance that anyone can learn, regardless of previous dance experience.  Besides being so much fun, the benefits of tap dance include cardiovascular conditioning, strength, flexibility, and coordination.  Tap builds strength in the legs and feet in addition to increasing flexibility in the hips, knees, and ankles.  Cognitive abilities are also enhanced, as tap dancers must develop both mental and muscle memory to become proficient at tapping.  Our tap teacher, Laurie Murphy, has over 30 years of teaching experience and is brilliant at it!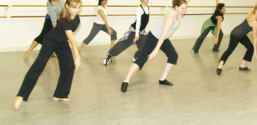 JAZZ has become one of the most popular dance styles in recent years, mainly due to its popularity on television shows, movies, music videos and commercials.  Jazz is energetic and fun, consisting of unique moves, fancy footwork, big leaps and quick turns. To truly excel in jazz, dancers need a strong background in ballet, as it encourages grace and balance.  Judy Harrison will get you moving and grooving.  Her class is so much fun!  No experience necessary…just come expecting to get a good workout.  Learn some moves that will even impress your kids!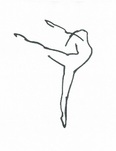 PILATES exercises are designed to restore the natural curves of the spine and rebalance the muscles around the joints, placing more emphasis on scapular stabilization. There are more preparatory exercises and modifications to cater to many different body types and abilities, making it applicable to everyday life.  Pilates is an excellent way to improve posture, alignment, breathing and poise, gain a better understanding of the body and unique alignment issues.